As the pilot resourcing church, we have identified the following gifts and expressions of ministry as important aspects of the God given gifts found in Brighouse Central Methodist Church: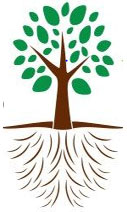 Growth over time in

Worship attendance and
Professions of faith

Involvement in and commitment to learning and worship
Engagement in the community, and
Giving to mission
Alongside a clear Methodist Identity
---
Specifically Brighouse Central sees itself as a church community capable of offering the gift of internships whose aim is to raise up creative, imaginative, sound potential leaders of ecclesial communities who want to help further gospel-shaped transformation in this world.
Through our internships, we seek to pair those who share this vision with the practical skills and experience necessary for effective outreach, worship planning, preaching, pastoral care, and community building that are necessary to make it happen. Our goal is that by the end of each internship program the intern will be able to discern whether or not they are being called into vocational ministry and be equipped to take the appropriate next step.
A significant aim at Brighouse Central is to be part of the way in which a sustainable stream of leaders can energize a church planting program across the District and/or Region.